Thank you, father: Prayer for strength during difficult times.
Prayer for strength during difficult times brings us joy in times if sorrow, binds on earth what is them bound in heaven. Prayers for strength during difficult times creates in our lives the God given power that moves in our lives in a way that leaves us in awe of his glory. Prayer for strength during difficult times have changed the course of mighty rivers, shaped history, and our finally, our lives.
Our God given strength has been with us since the day we put our trust in God, since the day we were born again, since the day Jesus rose from the grave, since the day Jesus overcame the world.
Our God given strength will be with us through the storm, through the trials, through affliction, and persecution. Our God given strength will last from everlasting to everlasting, past a new heaven and a new earth.
You died, and your life is now hidden in Christ with God, and nothing can stop you. Jesus overcame the world and because of that so will you.
Not even death can stop you, so be encouraged, let your faith go before you.
Know by faith that Jesus lives, that you are one in whom Jesus dwells, that if God be for you, who can be against you.
Prayers for strength during difficult times.
(Romans 8: 38-39) gives an assurance to those in whom Christ dwells, assurance that has sustained us since the day he rose and acceded to the right hand of the father.
Assurance that "Nothing in all creation will ever be able to separate us from the love of God that is revealed in Christ Jesus our Lord."
This verse helps me to see that even in the the trials Jesus ordained for us, no matter how much they hurt, that nothing in creation will stop is love,  his comfort and his grace.
We are all one in Christ, one in his love, and as long as we understand that he is all and we are nothing, not even death can overcome him, or us.
I pray these prayers, once you come into agreement, will be answered in your life. Not by our will but his will. Thou Kingdom come, thou will be done on earth as it is in heaven.
Prayer for Strength in affliction.
When affliction descends upon me, you are my refuge.
In troubled waters you set me on solid ground. In weakness your power overcomes. When friends and family turn away from me, you are my solid ground, the God who does not stand far off, but walks with me through the storm.
While the wicked, in their pride, persecute me in wickedness, afflict me in my sick bed, and hold me under the heel of their boot, I stand in you, the God who called me. In you, Christ, I will never be moved, for you set me in your Holy Temple.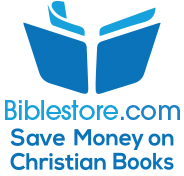 How does God help us through hard times?
Even the bible teaches us that when affliction descends unto a brother's life, he doesn't need to hear any platitudes you could offer.
The best thing Job's friends could have done for him, and themselves, was to just keep their mouths shut. 
But the truth of the matter is, the road we walk as believers, those in whom Christ dwells,  is a road paved suffering.
There are so many opinions on what Christ meant when he said "Take up your cross and follow me." 
I have studied the bible and prayed for wisdom and understanding, a prayer I can only hope will be answered, but it seems to me that what Christ meant when he instructed us to take up our cross, was to do exactly what he did. Follow God, and be ready to suffer for it.
After all, that is not what he did?
Instead of giving in to Satan when given the chance during that forty days, Christ followed his father, and suffered for it.
Will his people not be expected to do the same?
Will his people not be expected to be willing to do the same?
So how does God help us during hard times?
He walks with us.
He carries us through, knowing that no matter what you go through, he will always be with you.
He will strengthen you. 
Hold you in the right hand of his righteousness. (Isaiah 41:10)
There is no suffering that is not directly connected to sin, for without sin, there would be no suffering.
God did not let sin into the world, we did.
It's not his fault, our free will lead us here.
So as we suffer, he comforts us.
As we suffer, he is with us, and in the fullness of time, his people will be sanctified, and finally glorified.
What is a good Bible verse for strength?
Be strong and courageous. Do not be afraid to terrified because of them, for the LORD your God goes with you, he will never leave you nor forsake you.
Ah, Sovereign LORD, you have made the heavens and earth by your great power and outstretched arm. Nothing is too hard for you.
But I will sing of your strength, in the morning I will sing of your love: for you are my fortress, my refuge in times of trouble.
What does the Bible say about staying strong through hard times.
Isaiah 41:10: So do not fear, for I am with you; do not be dismayed, for I am your God. I will strengthen you and help you; I will uphold you with my righteous right hand.
Exodus 15:2: The Lord is my strength and my song; he has given me victory.