Come together with us in prayer.
Sometimes, especially in a crisis, or just in everyday life, it is hard to know what to pray for when we bow ours heads in prayer, and this is where we hope to help. In you desire a blessing for your niece's life that will follow her all the days of her life then come into agreement with us in a prayer for niece's health.
We will pray her health, wellness, and Godliness, and look deeper into prayer, learning more about prayer and how we can come into agreement.
Christ, in Matthew 18:20, promised us that when two or more people gather in his name then he is there in the midst, so let us gather, and abide in Christ.
How do I pray for my niece?
Prayer is truly a mysterious, and powerful ministry, able to be done by a child, but perplexing enough to be categorized as a college level discipline.
Jesus taught a great deal about prayer and more, he taught a great deal about how to use our authority to pray effectively.
To pray effectively there are certain guidelines that must be met, today we are looking at a few of those guidelines.
His will be done

Pray three times

Humble ourselves
Step 1: His will be done.
In Luke 11: 1, when Jesus taught his disciples how to pray, he told them to say thou kingdom come, thou will be done.
In essence, what Jesus taught was that prayer is not meant for us to come to God asking for what we want, expecting him to give us a million dollars because we want it, but, instead, that prayer is meant to release the blessings that God has been waiting to give us.
His kingdom come, his will be done.
Not our will but his will.
But why would God wait?
Why would he limit himself?
Why must we ask?
Why must we seek?
Why must we knock?
If God knows what we need, which he does.
And if God is almighty, which he is.
Then why would he not just give us the blessings he wants us to have and keep it moving?
The answer is beautiful.
"I will give you the keys of the kingdom of heaven; whatever you bind on earth will be bound in heaven, and whatever you loose on earth will be loosed in heaven."
The answer to those questions shows us how important prayer is, not only to our lives but to all of existence.
God expects his people to work with him, to seek, to find, to knock, to loose, and to bind.
His blessings will only be realized, when his people bow  and pray.
What blessings in your life would God have glsdly given you if you simply took the time to asked?
Took the time to loose those blessings into your life, into your niece's life.
His kingdom come, his will be done.
After all, that it what it means to follow him, to give up our will for his will.
In the prayer we prayed for your niece, we petitioned God for the armor of God to shield her as she grows.
Reading Ephesians 6:1, we learn that for her to be clothed in the armor of God is what he wants for her, it's his will for her life, and so we pray for him to give her the armor of God and he will.
His Kingdom come; his will be done.
We know how much you love your niece, and want what is best for her, we want our prayers for her answered and to be there for her even when we when no longer can, so asked yourself.
What did God promise us?
Think of your niece, and asked yourself, what did God promise us, what did God promise her?
Once you understand the promises of God, then pray to him that he will make good on every promise in your niece's life.
He keeps his promises, this we know.
How do we know?
The bible tells us so.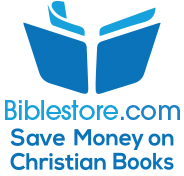 Step 2: Pray three times
The night of the last supper was a tough night for the son of man, and why wouldn't it be, he was about to be betrayed and tortured to death.
He was about to take on the sin of the entire human race, every human who would ever live and die unto himself, and then die the worst death imaginable for those sins, so we wouldn't have to.
He is worthy to be praised.
Even in the agony he suffered in the Garden of Gethsemane, he still lived his life as an example of how we should live ours, so let's take a look.
And leaving them again, he went away and prayed for the third time, saying the same thing again.
Moments before his arrest, he leaned on the rock of agony and prayed not once, not twice, but three times.
When we pray for niece's health, let us live, and pray, as he lives, and prays.
Step 3: Humble Ourselves
The stomach makes a wonderful slave, but a terrible master.
Most people live by the whim of what they hunger for, food, sex, money, drugs, fame, alcohol, and a plethora of other things that we want and think we need.
These hungers lead most people, and most of the time lead them to a place they never possibly thought they could or would end up.
God's people are called to something more.
God's people are called to the high calling of God through Christ Jesus.
God's people are called to press on.
To overcome.
To get over it.
And reconcile.
To reconcile with the land.
Ourselves.
Each other.
And God.
I do my best to teach the young people in our church to watch what they hunger for.
To watch what the hunger for carefully.
To check those hungers.
To master them.
I believe that if I can teach them to master their hungers early in life, then later, maybe in their adult life they won't be easily overcome.
That is my dream, and what I pray for.
Jesus wanted the exact same thing for us.
If you do well, will I not accept you? But if you do not do well, sin is crouching at the door. And its desire is for you, but you must master it."
To master sin, to not give in to it, to overcome evil instead of being overcome by evil, it is imperative to learn at an early age to master our hungers.
But how?
By fasting.
A Christian definition for fasting: To abstain from eating food for the glory of God.
Fasting is so important to our souls, our growth in grace, and to God himself that he connected fasting to directly to prayer.
Fasting pleases the Lord because it makes us humble.
Humility is not an emotion, its not a religious facade.It's a decision of the will which must be carried out in action.

Derrick Prince
To humble ourselves before God, we fast,
But as for me, when they were sick, my clothing was sackcloth. I humbled my soul with fasting.
David, when he cried out to God, humbled himself with fasting, which deepened his prayer in the eyes of God, and made it more powerful.
If you believe in the power of prayer as I do, then deepen your prayer, make it more powerful.
Learn what the bible says about praying effectively, as a Kingdom of Priest it is not only our right, but our duty.
Prayers for my niece quotes
"To be a Christian without prayer is no more possible than to be alive without breathing." – Martin Luther
2. "Prayer is how we press our hands into the invisible and find the hand of Christ reaching back" – James K. A. Smith
3. "Let us never forget to pray. God lives. He is near."
4. Any concern too small to be turned into a prayer is too small to be made into a burden – Corrie Ten Boom
5. If your day is hemmed in with prayer, it is less likely to come unraveled. Cynthia Lewis